Quarterback Ryan Fitzpatrick said in his final press conference of the 2019 season that he needed some time to decide whether he wanted to play again in 2020.
He obviously didn't need that much time.
Fitzpatrick made the rounds on Radio Row at the Miami Beach Convention Center on Friday morning, and made clear his intentions when it comes to his career.
"I want to keep playing," Fitzpatrick said during an interview with South Florida radio station 560 The Joe. "Physically, you have to re-evaluate everything and mentally and emotionally. It didn't take very long for me to know, with the season we had this last year and how much fun I had out there, I want to keep playing."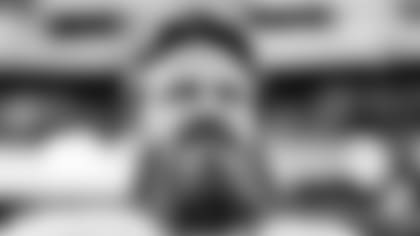 General Manager Chris Grier told reporters at the Senior Bowl last week that he "fully expected" Fitzpatrick to be back in 2020 to fulfill the second year of the two-year contract he signed last March.
"He did a great job – the things he did with the young players, too, in the locker room, his leadership and just his enthusiasm," Grier said. "I mean, you guys saw him, how he is and carries himself. He did a great job for us."
Fitzpatrick was on Radio Row on Friday as part of his involvement with GenYouth, a nonprofit organization dedicated to creating healthier school communities through providing breakfast to food-insecure youth and organizing flag-football events.
When he talked football, Fitzpatrick mentioned his relationships with teammates and his love of football as reasons he'll be coming back for a 16th NFL season.
In his first year with the Dolphins, Fitzpatrick earned team MVP honors after passing for 3,529 yards and 20 touchdowns and leading the team in rushing yards.
He was the biggest reason the Dolphins were able close out the regular season with five victories in their final nine games, including the comeback against the New England Patriots in the finale.
"It was a very wild season," Fitzpatrick said. "The way that we came together at the end was pretty cool. I thought it was a great accomplishment for us as a team finishing like we did, beating a couple of playoff teams, going 5-4 and then in New England to cap it off in a meaningful game for them, for us to go into Foxborough and win that game, that showed a lot of growth for us this year."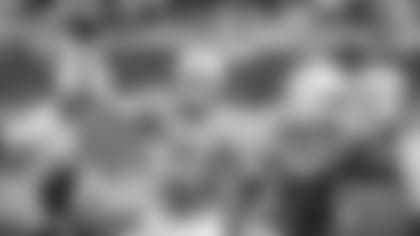 A few days before that game, Fitzpatrick was asked about his future and whether the Dolphins' plans at quarterbacks would affect his decision to keep playing or retire.
"Not really at all," Fitzpatrick said at the time. "I think part of it for me is just sitting down with my family and that's something I owe to them and to my wife, and figuring things out on that end of it. My wife has always been very supportive in whatever I want to do and physically, it's not an issue. Physically I feel great. There's always different things that go into it and you're always drained at the end of the season emotionally. So there is a lot of stuff that goes into it but I still love playing, so I don't know that it will be a difficult decision. I just think that I'll go through the due process and figure things out."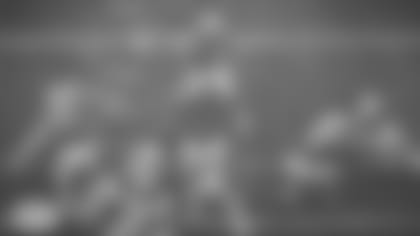 In the end, as Fitzpatrick predicted, it wasn't a difficult decision.
Really, his biggest issue right now might be deciding what to do with his famous beard. It's still there and still thick, but he's cleaned it up.
"My wife loves it," Fitzpatrick said. "My kids hate it. I hate it. It's not itchy; it's too clean."
Fitzpatrick likes the beard when it overflows from the bottom of the helmet. And we'll get to see that look again in 2020.