A couple of hours after the Dolphins face the Cleveland Browns on Sunday, the Canadian Football League will wrap up its season with its version of the Super Bowl, the Grey Cup.
Linebacker Sam Eguavoen won't have as much interest in the game after what happened last Sunday when his former team, the Saskatchewan Roughriders, lost the Western Division final at home against the Winnipeg Blue Bombers.
Eguavoen watched the end of that game after he got home following the Dolphins game against the Buffalo Bills at Hard Rock Stadium and was rooting for the Roughriders because he's got a good friend on the team and also because he enjoyed his experience with Saskatchewan.
Not that he'd want to do it again.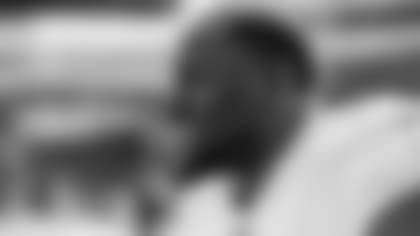 Eguavoen has realized his dream of making it to the NFL and he intends to stay here a while.
Whenever he needs extra motivation these days, Eguavoen just thinks back to those days in Canada.
"All the time," he said. "Times that I'm down or times that I don't want to wake up early in the morning, I'm just like, yo, I was waking up early in the morning in the CFL … why would I come to the NFL and stop that grind? No offense to the CFL, but I never want go back to where I came from. I always want to be moving forward. That's the main thing that keeps me going, just knowing where I came from and knowing where I'm not trying to back to."
Eguavoen, who joined the Dolphins in January after three seasons in the CFL, isn't the first player to join the Dolphins or another team out of the CFL — Cameron Wake and Mark Dixon are just two prominent examples. But his journey was made more difficult because he had to overcome injuries.
A severe knee injury cost him most of the 2016 season and an ankle problem slowed him at the start of 2017.
"I tend to look back at my story and be like, like I wow myself," Eguavoen said. "I've seen guys go to the CFL and never make it out or get injured and then on the practice squad, and then a team just moves away from them. I just thank all those boys that believed in me, kept me on the team. I tore my ACL my first year and then I was injured for the remaining 12 games, so I was recovering all offseason and then right before I came back, I messed my ankle up in training camp. Like the first day of training camp, messed my ankle up. So now they're just looking at me like, is this guy injury-prone? They bring it another linebacker who came back from the NFL, so I'm just like, what am I doing in Canada? Like, this is crazy.
"But I just stayed the course, I prayed every day, talked to my family about it. And then 2018, God just blessed me with a healthy year, dominated the game out there and I got blessed with this opportunity to play for Miami."
One of "those boys" who believed in Eguavoen was Roughriders head coach/general manager Chris Jones, who like Eguavoen left the CFL for the NFL this past offseason.
As it turned out, Jones joined the Cleveland Browns as a senior defensive assistant, so Eguavoen will have the chance to catch up with him Sunday.
"He's making a difference out there, I know that," Eguavoen said. "That's the type of guy he is. I still talk to him here and there. We're always talking about Saskatchewan."
One of the things that stands out about Saskatchewan, of course, is the weather, which is not exactly like what Eguavoen was accustomed to growing up in Garland, Texas.
"You gotta deal with it to get out of it," Eguavoen said. "That's the only way. If I sat up there and pouted and tried to bundle up by the fireplace or whatever, I probably wouldn't have made it this far. That was really, really, really tough, especially like now when it got down to November, pfft, man, it was brutal. It was brutal. But, shoot, you only play one game a week, so you've just got to (tough) it out until then."
Eguavoen sometimes would try to explain to his friends back home.
"They don't know," he said. "They're complaining that in Dallas right now it 37 degrees. I'm like, yo, I played in zero-degree weather. The wind chill was negative-11. Like, y'all are complaining about 37 degrees? Nah, nah, nah. Go play football outside on Thanksgiving like in zero-degree weather. I always tell people I'm from Canada. I'm like, 'Man, I'm from Canada, I ain't cold, I don't get cold, I'm from Canada.' I'll still be cold, though. They always get mad at me when I say I'm a Canadian."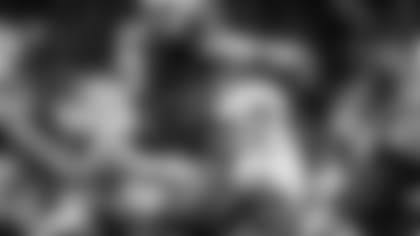 It's not just the weather that's different, though.
The game obviously is different as well, starting with the fact the NFL gives the offense four downs to gain 10 yards as opposed to three in the CFL, along with players being allowed to run toward the line of scrimmage at the snap in the CFL and the ever-popular "rouge" in the CFL, one point given for what would be a touchback in the NFL.
Besides the rules, Eguavoen has found another major difference.
"I'd say film," he said. "There's so much film study out here. It's not even so much about just straight-up football, it's not so much schematic, it's about knowing who you're going against. Like what does he do? How does he pass it? What is he doing on run blocks? What does he eat it for breakfast? It gets so technical like that throughout the week and it's just repetitive.
"In the CFL, we could play games on a Thursday, we could play games on a Friday, a Saturday, sometimes a Sunday, Monday the Labor Day game, but now it's like repetitive. We always play on Sunday. Monday, come in and watch the film. Tuesday you're off. Wednesday, boom, you start the week and it's just like so repetitive that your brain starts getting fried, but it's like you've just got to lock in, like here we go again. Let's do it again. Let's do it again. I'd say the CFL is more, I don't want to use the term laid-back, but it just wasn't as redundant as the NFL, as severe as the NFL."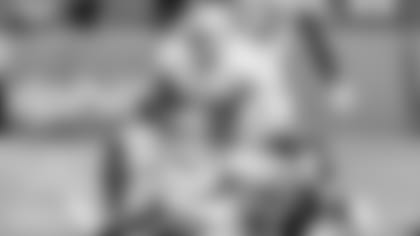 Eguavoen made a quick impact for the Dolphins, as he stood out in OTAs in the spring and during preseason games in the summer.
Through 10 games of his first NFL regular season games, Eguavoen ranks seventh on the team in tackles with 32, but he's tied for first in tackles for loss with three, and is second behind Vince Biegel in quarterback hits with six.
Along with adapting to playing in the NFL after three years in the CFL, Eguavoen has made the switch to outside linebacker after playing inside. But he says there's been steady progress with that, as well as learning to play fearless and with complete trust in his defensive teammates.
"My first NFL season, it's been a roller coaster," Eguavoen said. "Started off 0-7, but it's a growing process. The main thing with me with my whole career, it's all about growth. From college to going to Canada, being humbled and then coming out here being humbled starting off 0-7, it's all part of the growing process. Shoot, I wouldn't trade it for anything right now."