Jones had been out since the first week of training camp and Grant had missed the past two weeks.
"It felt good to be back out there with my teammates, just running around a little bit," Jones said. "I haven't been running around in a while, it felt pretty good."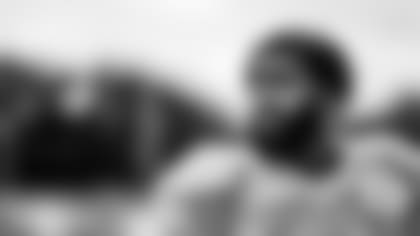 Jones, who didn't play in either of the first two preseason games, said he had no doubt he would be ready for the start of the regular season opener against the Baltimore Ravens at Hard Rock Stadium on Sept. 8.
In fact, the two-time Pro Bowl safety, said he was ready right now.
"I think I'm pretty much where I need to be," Jones said. "I'm getting there. I'm taking it day-by-day and try to do everything I can to get back out there with my teammates. I'm taking it one day at a time. I would love to be out there with my teammates and help and get this defense down or whatever. But when the time comes, I'll be ready."
The Dolphins defense had success getting pressure on the quarterback against the Tampa Bay Buccaneers last Friday, and the man who led the charge said it was a total team effort.
Defensive end Charles Harris had 1.5 of the Dolphins' four sacks, teaming with Jerome Baker to bring down Jameis Winston and later dropping Blaine Gabbert by himself.
Harris said the Tampa Bay game was a confidence booster for everybody up front.
"It's that whole accountability," he said. "The guys know I'm going to be there for them; they're going to be there for me. Our D-line, they gave a little push. He wasn't going to step back. Simple things. If they would have opened up the passing lanes, he would have scrambled out. It's really across the board. I think the whole D-line inspires all of us."