For the rookies, being back on the practice field was a welcome change after months of working out and preparing for the 2019 NFL draft.
Those players at the rookie minicamp whose college team didn't play in a bowl game last season practiced for the first time since the end of November.
"Day one, you could tell from the start," he said. "Definitely a little rusty, but that's what this is all about, definitely just getting acclimated, get back to doing football movements, working eyes, hands, feet. Really getting back in shape. I was working hard before I got here, but this is Florida heat is a little different."
Deiter had a more colorful way of describing the feeling of getting back to football practice.
"Done with the underwear Olympics, done with all that," he said. "You need to get into football shape. Definitely felt the wind a little bit today, but super excited to play football again, put a helmet on and just do what you're meant to do. No more interviews, no more running in Spandex. It's good to play football again."
This represents a second Dolphins rookie minicamp for 2018 seventh-round pick **Quentin Poling**, a linebacker from Ohio University and offensive lineman **Connor Hilland**, who signed last year as a rookie free agent from William & Mary.
The other players at minicamp who have been on an NFL roster before are DT **Kendrick Norton**, who had a stint with the Dolphins last season; linebacker **Sam Eguavoen**, who was signed out of the Canadian Football League early in the offseason; 2018 Dolphins practice squad DB **Chris Lammons**; and CB **Jomal Wiltz**, who also was signed early this offseason.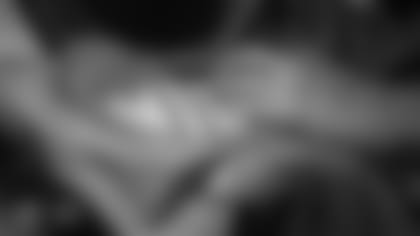 Rookies were assigned their jersey numbers, and first-round pick Christian Wilkins got 97.
Wilkins wore 42 at Clemson in honor of his late grandfather, but defensive linemen aren't allowed to wear numbers in the 40s because of league regulations.
Deiter got the number 63 he wore at Wisconsin; fifth-round pick **Andrew Van Ginkel** got 43 after wearing 17 at Wisconsin; sixth-round pick Isaiah Prince was assigned 79 after he wore 59 at Ohio State; seventh-round selection Chandler Cox got 38 after wearing 27 at Auburn; and Gaskin went from 9 at the University of Washington to 37 with the Dolphins.
The list of tryout players features three University of Miami alums — quarterback Malik Rosier, running back Mark Walton and tight end Darrell Langham — who joined former teammate and Norton.
Walton was a fourth-year pick of the Cincinnati Bengals in the 2018 draft and appeared in 14 games as a rookie, but he was waived in early April.
Other tryout players were QB Sean McGuire from Western Illinois; wide receivers Rafael Araujo-Lopez from Pittsburgh, Jamarius Way from South Alabama and Alexander Weber from Mississippi; center Kirk Barron from Purdue; defensive linemen Hunter Snyder from FAU and Olive Sagapolu from Wisconsin; linebacker Kendall Joseph from Clemson; and defensive backs Stan Barnwell from New Mexico, Delvon Randall from Temple, Jamar Summer from UConn and Raekwon Williams from FAU.