As they head into the offseason, the Dolphins clearly have some key pieces in place for their defense moving forward.
And former college teammates Jerome Baker and Raekwon McMillan definitely are part of that nucleus. It's not farfetched to call them two key pieces after a season of growth for each of the Ohio State linebackers.
Baker became a team captain in 2019 and ended up leading the team in tackles by a wide margin, his 125 tackles 44 more than second-place finisher Eric Rowe.
McMillan took a big step forward in his third NFL season and likely would have had that No. 2 spot in tackles behind Baker had he not missed the final two games because of an injury that landed him on injured reserve. As it was, McMillan finished fourth on the team with 72 tackles.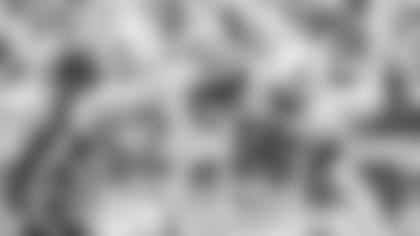 "It's indescribable, really," is how Baker described his growth. "In the beginning of the year, you have your own expectations, you have your own thoughts of what you can do. Throughout the year, things change, but one thing is I definitely grew as a football player and as a person. I'm definitely grateful for that."
McMillan, for his part, showed what he could do after missing his entire rookie season of 2017 with a knee injury and then spending a lot of 2018 trying to work his way back to his old form.
There were new experiences for both.
For Baker, he took on a captain role and becoming a leader on defense.
For McMillan, he was being asked to line up at outside linebacker, something he never had done before.
"I feel that I have bought into everything the coaches had to say," McMillan said late in the season. "Everything they've been preaching from the beginning. It's kind of hard for me because I've been injured. I didn't really get to show on the field that I could do it. But that's in the past. We're all about now. I'm able to play. I'm able to do everything they want me to do.
"The coaches are more confident in me, as a player. They feel like when they put me on the field, they get good product. So I try to keep it going. Every time I'm out there I try to do something positive to help this team win."
Baker and McMillan grew throughout the season as they embraced the challenge of the Dolphins' new defensive scheme.
It was a system that asked more of the players, but Baker said he relished the challenge.
"Oh yeah, I love it," Baker said. "This defense, it's just cool because you have to know football to play in this defense. You can't just be a little 260 (pound) linebacker and just hit whatever's in your way. That doesn't really work too well.
"There's no such thing as over-communicating. You just have to communicate as much as you can. Even the little things of, you might say a call to a D-tackle and he might just not hear you. You have to overly communicate, make sure you're all on the same page. There's just no such thing as over-communicating."
Baker is looking forward to seeing where the defense can go next season.
"For me, it's to take a little time away from football, but I'm definitely excited for next year (and) all of the pieces we're going to bring in," he said. "Coach Flo (Head Coach Brian Flores), it's something special playing under him, so I'm definitely excited for next year to see what we can bring. It's definitely going to be fun these next few years."
Baker joined the Dolphins as a third-round pick in 2018, one year after McMillan was selected in the second round.
The 2019 season certainly showed the Dolphins made smart decisions in bringing in the former Ohio State teammates.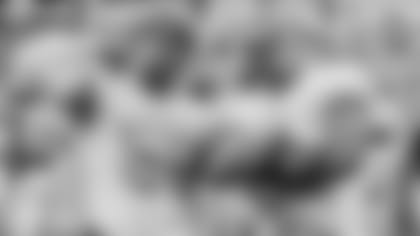 "As a high-round guy, you want to come in and show I'm not a bust or whatever," McMillan said. "I'm worth everything that they put into me. But I really wasn't worried about that. Because it was always reiterated by (GM Chris) Grier and everybody from the head up that I'm their guy. And they want to see me do good.
"Everybody (outside the building) was telling me what I can't do. And I just told myself I have to figure out what I can do. And be really good at it. When I finally got my opportunity and my chance I went out there and did what I had to do. No knock on anybody else. It's me going out there and being confident in myself. And not worried about the outside distractions."
Baker and McMillan did what they had to do for a good part of the 2019 season. They'll be looking to take another step forward next year.