Fresh off starting in his first game with the Dolphins, cornerback Ryan Lewis is headed for a homecoming of sorts Monday night.
The second-year cornerback will be going back to Heinz Field, where he played his home games during his four years at the University of Pittsburgh.
It's a place that holds some fond memories for Lewis, none greater than his game-clinching interception in a 42-39 victory against Penn State in 2016.
"That's going to be good," Lewis said. "There's a lot of memories on that field. I have never actually been to a Steelers game before just to watch as a fan or to play, so I think it'll be a good environment and I'll be looking forward to get back to it."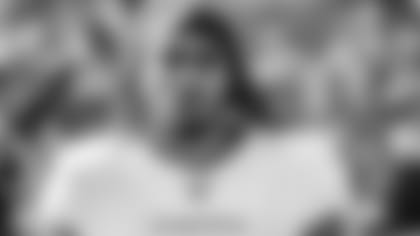 Ironically, Lewis' last-minute interception in 2016 came when one of the two Penn State receivers in the end zone near him was none other than Mike Gesicki, now the Dolphins' starting tight end.
It was one of two interceptions Lewis had as a senior at Pitt, the other coming against DeShaun Watson in a 43-42 upset of Clemson in November. That 2016 Clemson team, which featured Dolphins defensive tackle Christian Wilkins and cornerback Cordrea Tankersley, did go on to win the national title.
Lewis will be lining up on the same defense with Wilkins on Monday night when the Dolphins face the Pittsburgh Steelers and looking to build on his first game in a Miami uniform.
Five days after being claimed off waivers from the Philadelphia Eagles, Lewis found himself in the starting lineup against the Buffalo Bills and was one of three cornerbacks to get most of the defensive snaps along with Ken Webster and Nik Needham.
It was the fourth start of Lewis' NFL career, the first three coming with the Bills last season.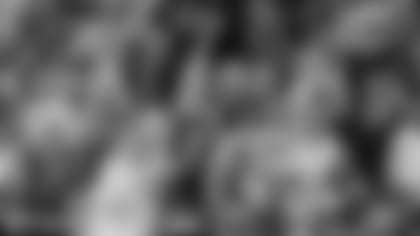 "He competed, defensive coordinator Patrick Graham said. "He competed. He did what we asked him to do. He was playing the way we wanted him to play. I thought he did a good job."
Lewis' quick preparation for his first game with the Dolphins was made easier by the fact that he spent most of the 2017 season on the New England Patriots practice squad and was with them during training camp the following summer.
"I didn't think it was too challenging," Lewis said. "I've been in this system before. My rookie year I was with New England when Coach (Brian) Flores was there. We ran pretty much the same defense, so there was a lot of recall, just knowing where my help is. So I felt comfortable getting ready to go and all that.
"(There were) a couple of plays I wanted back, but I've just got to make sure I stay consistent in this league because that's the only way you keep a job. You can go out there and have one good game, an all-right game, but if you stack them back to back to back, that's how you really survive in this league."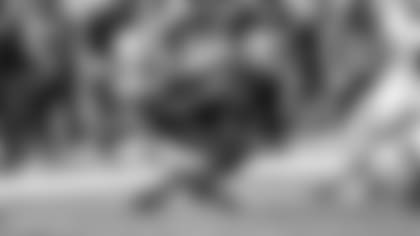 Lewis grew up in Washington state, but his parents live in Harrisburg, Pennsylvania, about an hour outside of Philadelphia. They'll be flying to Pittsburgh for the game, as will his girlfriend.
How Lewis will be utilized against the Steelers remains to be seen, but he'll ready for every possibility.
That was the same approach he took after joining the Dolphins, even though he said he didn't really expect to make his first start for Miami right away.
"It came as a little bit of shock," Lewis said. "They kind of told me a couple of days before that I might get my chance to do it, but I have to stay ready. That's what you have to do in the NFL if you're on a roster or even on the practice squad. Your name can get called. Every single game, wherever I'm at on the depth chart or whatever it is, I'm preparing like I'm going to play. No matter what happens, I'll be prepared."
And he's hoping that preparation can lead to some more magical Heinz Field memories.