A quarter of the way through his first regular season as Dolphins head coach, Brian Flores had nothing but positive things to say about the interactions he's had with fans of the team.
"I've had a lot of really good interactions with the fans here," Flores said before practice Wednesday. "All positive. I was at my kid's flag football game the other day, and that was fun, took some pictures. My interactions have been really positive. We've got great fans here in South Florida, really just Dolphins fans from South Florida, from Florida, from all over the country. They love this team and I love that about them. My interactions have been great. Hopefully I continue to have more."
Flores said the conversations he's had with fans haven't necessarily been focused on football.
"I've had a lot of good conversations and when I interact with people, I try to ask them more about themselves than about what's going on with me or the team," Flores said. "Everything has been positive."
Wide receiver Allen Hurns appears ready to return to the lineup.
Hurns practiced again Wednesday and is now out of the concussion protocol. He was not included on the Dolphins' injury report Wednesday.
Hurns has not played since the first quarter of the game at Dallas on Sept. 22 when he sustained a concussion as the result of a collision with safety Jeff Heath.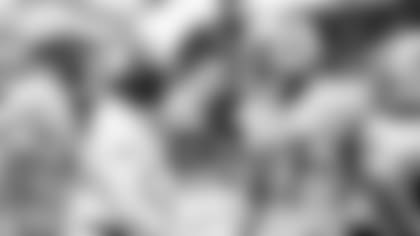 Perhaps the most dangerous player on the Redskins offense is rookie wide receiver Terry McLaurin, who this season became the first player in NFL history with at least five catches and a receiving touchdown in each of his first three career games.
"He's putting amazing numbers up," McMillan said. "Everybody that came in with us at Ohio State, the 2014 Class, we expect it from him. He was going to be one of the better receivers in the league off of how he works. He kind of reminds me of (New Orleans Saints wide receiver) Michael Thomas a lot, how they work and how they go about their business. They come in every day and put the work in and it shows on film."
The Dolphins had 12 players on their official injury report, but the good news that was everyone participated in practice Wednesday.
Wilson, McCain, Wiltz and Davis all missed the last game, against the Chargers on Sept. 29, because of their injuries.