Rookie wide receiver **Preston Williams** had a big performance in the scrimmage Saturday and afterward got an endorsement from one of the team's best defensive players.
"Man, that guy is going to be special," Howard said. "He's still learning. He's just a rookie. There's so much room for improvement with him. He can be a No. 1 receiver one day."
Howard then was asked what led him to that conclusion and replied: "I've been playing against receivers all my life, so I know what it takes."
Williams naturally was happy to hear those comments, but he understands that no matter how many passes he catches during a scrimmage, he still needs to concentrate on getting better and stacking good days.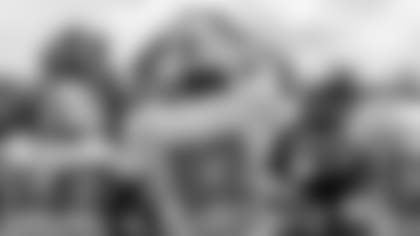 "We're out here working," Williams said. "Trying to get better and master my craft."
Williams had a strong showing in the offseason program after joining the Dolphins as an undrafted free agent out of Colorado State. He's hoping to earn a spot in a wide receiver group that is among the deepest positions on the roster.
"Coach says everything is an even opportunity," Williams said. "It doesn't matter if you're drafted first round, undrafted, everybody has the same opportunity.
"I'm really grateful. There are a lot of really good players around me, vets. I'm learning from all of them. They're all helping me out. So I really appreciate a real good group of guys around me."
Cornerback **Xavien Howard** has come a long way since arriving as a second-round pick in the 2016 NFL draft, but he believes there's still more room to grow.
"I'm still getting better, I say," Howard said. "Just doing my job out there and just focusing on getting better each day. Coming out here and improving."
Howard said he had to make some adjustments in his game with the arrival of the Dolphins' new coaching staff this year.
"It's a different system, so I've got to use different techniques," Howard said. "It feels like starting over again like a rookie year. It's something and I've got to learn on the fly. I'm just trying to get that down pat, my technique down pat that they want me to play and hopefully just get comfortable with it so I can have the confidence I can go out there and play."
As for the Top 100 list, Howard was happy to be on it but also determined to move his ranking up.
"It was an honor to be mentioned on the Top 100 players," Howard said. "We're going to move up some spots this year. I'm ready for it."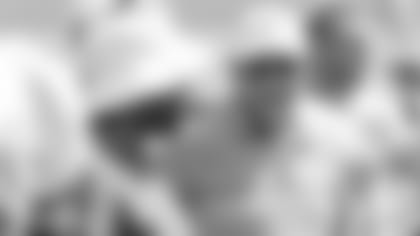 Owner Stephen Ross watched the Dolphins scrimmage Saturday, and after the practice took the time to have conversations with quarterbacks **Ryan Fitzpatrick** and **Josh Rosen**.
"Just talked about a lot of stuff," Rosen said. "I met him once before. He's an amazing owner, a great guy, a great role model. I'm looking forward to him speaking to the team in a second here. But he's awesome. Glad I got to see him again."
With the scrimmage moved away from Hard Rock Stadium, the preseason opener against Atlanta on Thursday will mark the first time at the stadium for several Dolphins players.
Flores would like to change that if he can, indicating he's hoping to take the team there sometime before Thursday if possible.
"I would love to do that if the opportunity arises where we can do that," Flores said. "Obviously there's a lot of new faces on this team, new people on this team — including myself – so to get to the stadium, see the locker room, get on the field, see where the play clock is and all of those little things that I think a lot of people take for granted and don't really think about those minor details. Where is the coaches booth? Those things, we'd love to get over there obviously before the first preseason game."