On a steaming hot Thursday morning, the Miami Dolphins began the 54th training camp in franchise history with the mission over the next six weeks or so as clear as that powder blue sky: Turn 90 players into the best 53 and then turn those 53 into ONE, as in one unified team sharing a similar mindset, toughness and work ethic.
That is perhaps the most imposing challenge facing first-year coach Brian Flores as the Dolphins took the field Thursday morning, the first practice horn going off at precisely 9:40 a.m., just as scheduled. You look out on that field and you see an interesting and well-calculated mix of players arriving here all different ways, from a strong young nucleus already in place to a sizeable group of rookies and young veterans who see what we all do, an opportunity to contribute right away.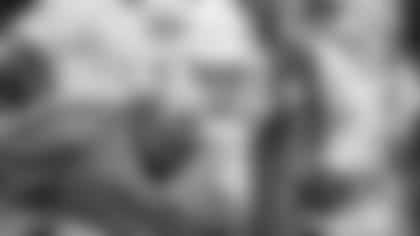 If there is a theme to this camp, it is undoubtedly opportunity. With the exception of a **Xavien Howard** here or a **Laremy Tunsil** there, there is a wide-open feel to every competition on both sides of the ball. And there should be. From the first offseason practice Flores has emphasized that nothing is a given, that players will be judged not on what their resumes say they have done, but instead by what happens on these practice fields, and in preseason games.
Yes, Camp Opportunity has opened its doors. Now it's about proving you belong, about turning heads, about arriving early and staying late and about devoting every resource you have as a vehicle toward long-term employment. There will be surprises. That's a sure thing. There will be injuries that rearrange the depth chart. That's an unfortunate reality. But will there be clarity? Will enough players step up, enough cohesiveness and chemistry materialize, to raise the level of expectations?
Thursday was our first indicator. And while one practice tells us very little, and pads won't come on for a few more days, there was a lot to observe and at least one very encouraging development. A breakdown follows:
The encouraging development was that wide receiver **Albert Wilson**, who missed much of last season with a hip injury, **was back on the practice field for the first time**, working mostly in individual drills. This is important. When healthy, he may just be the most dynamic player on this offense. The fact that the team chose not to place him on the physically unable to perform list tells you how close he is to returning to full strength. He looked in good shape, his calves noticeably bigger, his confidence never wavering. "I trust the plan they have for me," he says. "I'm feeling really good about everything. As soon as they tell me it's full go, I'll be ready." Until then, he'll continue to run patterns, to work on conditioning and take part in as many drills as his body, and the training staff, will allow.
I understand everyone wants a daily update on the quarterback battle between **Ryan Fitzpatrick** and **Josh Rosen**, but don't expect much clarity for a couple of weeks, or at least until we see both players in preseason games. Both had some nice throws on Thursday, especially in red zone drills, but there were some throws they'd each like to have back as well. That's the way it's going to be with players shuffling in and out of the lineup and with everyone on their best behavior until pads come on.
Speaking of Fitzpatrick, any time the 15-year veteran doesn't want to feel old, he just looks over to long-snapper **John Denney**, who is about four years older. "That takes care of it," said Fitzpatrick. Denney and Fitzpatrick are two of the three players on the current roster with double-digit years of experience in the league. The third? Safety **Reshad Jones** is now in his 10th season.
The Dolphins are always looking for "lengthy" receivers, usually meaning at least 6-foot-2 and it's interesting to note that seven of the 10 receivers on the current roster fit that category led by 6-5 undrafted rookie **Preston Williams**.
Got a feeling this is going to be a breakout season for tight end **Mike Gesicki** with this offense perfectly suited for his receiving skills. Gesicki had a **sensational one-handed catch in the corner** of the end zone early in Thursday's practice, drawing cheers from the crowd. Give him a chance to catch the ball and he's nearly unstoppable in situations like that.
So many interesting competitions are going on at each practice, though I'm especially intrigued by the starting battle at cornerback opposite Xavien Howard. It's wide open right now, though at least on the first day **Eric Rowe** and **Jomal Wiltz**, appeared to be getting the longest looks with the first team. Although you never know where **Minkah Fitzpatrick** might play.
Great to see **Jakeem Grant** back at full speed, even returning punts in Thursday's practice. I'm not sure there's a player in the league who can go from first to third gear any faster.
As we've written before this coaching staff covets versatile players and second-year outside linebacker **Jerome Baker** clearly meets that criteria, his overall speed and football smarts allowing him to play a variety of roles. I think back to how the Patriots utilized some of their defensive players with Flores calling the plays and I envision similar possibilities with Baker.
Practice lasted just under two hours Thursday. Everybody seemed to get through it fine. "Not a perfect day," said Tunsil. "But a good day."