"[Coach Arnsparger] had all 11 guys on the field figured out. It was like having the eye in the sky on ground level. I was always impressed how he could diagnose what we were doing right and wrong in our defensive schemes."
Dolphins linebacker A.J. Duhe played defensive end in college and early in his NFL career. At the time, position flexibility was pretty rare; but Bill Arnsparger, the two-time Super Bowl Champion defensive coordinator who was with the Dolphins from 1970-73 and 1976-83, was known for his innovation. For Duhe, that meant a mid-career switch to linebacker after an injury created an opportunity for Doug Betters to replace the 1977 Defensive Rookie of the Year at defensive end.
As innovative as they come, Arnsparger never rested on his laurels. The architect of theThe Killer B's, which posted the first – and now one of only two – defensive Super Bowl shutouts (14-7 win in Super Bowl VII in which Washington's lone touchdown came on a special teams fumble return), wasn't done etching his name in NFL lore.
The No Name Defense of the 1980's in Miami served as a precursor to what's now known as the 3-4 defense. Arnsparger recognized a special skillset in Bob Matheson's versatility and constructed a new scheme around the do-it-all linebacker.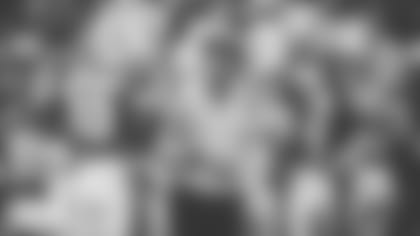 "It was a 3-4 defense but they called it the '53' because it was implemented using a lot of Bob Matheson's skillsets as a pass rusher, a down lineman and a guy who could blitz and play coverage," Duhe said on the latest edition of the Drive Time Podcast.
The pairing of Arnsparger with the late great Don Shula brought championship pedigree to the pride of South Florida sports. The Dolphins won back-to-back Super Bowls on the shoulders of a defense that surrendered a paltry 321 points (11.5/g) cumulatively over the two-year period. The Dolphins posted an unmatched 32-2 mark over those two title-winning seasons.
Winning came with the territory for Arnsparger. In his 21 years as an NFL assistant, his teams had a regular-season mark of 214-85-6 (.712), averaging 10 wins per year. His teams earned trips to the NFL Championship Game or Super Bowl in seven of his 21 seasons, including one trip to the NFL's final four with each team he coached (Colts, Dolphins, Chargers).
"It's remarkable that he never called a defense we didn't have total faith in," All-Pro safety Dick Anderson said. "The man was brilliant. He put us in the right place at the right time for our abilities. He never asked someone to do something they couldn't mentally or physically do."
Arnsparger's style earned him the nickname "One More Reel." He was a tactician capable of identifying the opposing offense's weaknesses and tendencies through countless hours of film study and preparation.
"He was not an instructional coach," Duhe said. "He'd draw everything up on the chalkboard, he'd show us film, that's why [we called him] One More Reel. He could teach better with the reels than by lining up and showing how he wants it done. It was a unique coaching style and system that he had. He'd watch the film 24 hours a day if he could."
That dedication and discipline led to more innovation than just defensive structure – Miami began attacking offenses in a unique, transcendent fashion.
"I think Arnsparger invented the zone blitz," Duhe said. "I don't remember seeing any teams do the stuff that we were doing."
The perfect balance for Coach Shula's scowl, Arnsparger always referred to the scheme and the teaching over the intimidation factor.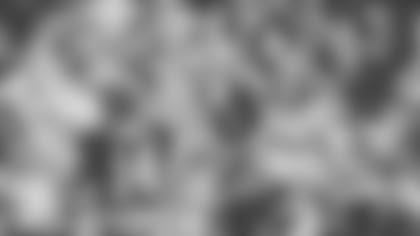 "Arnsparger had an intimidating demeanor, but it was kind of hidden," Duhe said. "It didn't play out like it did with Coach Shula. Arnsparger never had a high range in his tone. He'd always talk mild-mannered."
The prowess in innovation and preparation produced results that required no context or showmanship. Arnsparger's defenses finished among the top five in fewest points allowed 15 times in his 21 seasons. In five of those years, Arnsparger's defense led the NFL in fewest points allowed.
Arnsparger is one of five defensive coordinators on this year's list of nominees for the 2020 Paul "Dr. Z" Zimmerman Award for lifetime achievement as an assistant coach in the NFL.
The winner of the award will be announced next week.