The Dolphins will close out the 2019 regular season with a rematch against the New England Patriots almost four months after the first game between the teams, but it somehow feels a lot longer in many ways.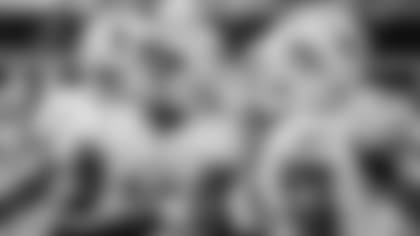 The biggest reason is the Dolphins don't look very much like the team that took the field at Hard Rock Stadium in Week 2.
Yes, there have been a lot of changes to the roster since, but what clearly stands out is just how far the Dolphins have come since that game on Sept. 15.
Quarterback Ryan Fitzpatrick underscored that point when he was asked Thursday about the challenge of playing at Gillette Stadium.
"Even just looking back to the first game," Fitzpatrick said, "this seems like a new season, new team for us and what we're doing and how far we've come."
The numbers speak for themselves when it comes to the Dolphins' improvement since the start of the season, starting with their 4-4 record over the past eight games, a tally that includes victories against the NFC East-leading Philadelphia Eagles and an Indianapolis Colts team that was a half-game out of first place in the AFC South at the time.
The improvement also is illustrated through individual numbers.
For example, Fitzpatrick is second in the entire NFL in passing yards over the past six weeks with 1,845 (307.5 per game), trailing only his former Tampa Bay Buccaneers teammate Jameis Winston (2,143).
"I've been proud of the way that guys have responded and hung in there and really have been proud of the way that the guys have played," Fitzpatrick said. "We really have come together at the end of the year here against a lot of tough situations and tough scenarios. We've played much better football. And it's all come from the meeting rooms and from practice and from guys just having the want-to to go out there and play high-level football. We've continued to get better and we continue to strive for that goal and this week will be no different."
New England Head Coach Bill Belichick certainly has noticed the Dolphins' improvement since that Week 2 matchup.
"Well, it's definitely been an impressive team to watch," he said this week. "They've been very competitive. They've won four of their last eight games and have been in a lot of close games in addition to that. So, I think you can see a lot of confidence there, a lot of improvement in the overall understanding and execution of what they're trying to do in all three phases of the game.
"They've got a lot of tough, hard-nosed, competitive players that compete hard for 60 minutes. I think you definitely see that on film and see that that's the type of performance they're looking for and that's what they're getting. It's served them well. They've improved every week.
"I think you can definitely see the high-quality of a number of their players, and overall, collectively, a much more efficient team than what we saw earlier in the year."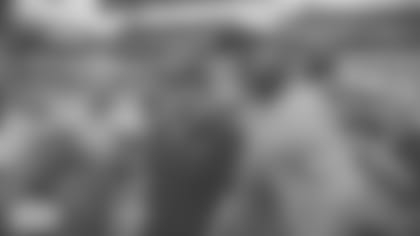 For Dolphins Head Coach Brian Flores, the goal from the start of the season was to keep progressing, keep getting better.
He's seen that come to fruition.
"I think we've made a lot of improvement in a lot of different areas," Flores said. "Every team wants to do that. For me, it is preparation, the way we practice, the way we meet, the way we walkthrough. That's the crux and the foundation of the things where I feel like we've gotten better. You can get into third down and red area but for me, all of that starts with the preparation and the process portion. I think we've done a better job from that standpoint and because of that, we've had a little bit more success on the field."