We're traveling to New Jersey this weekend. The fifth game of the season against the New York Jets is on Sunday, October 9, 2022. Take a look at what's been going on this week and learn about the upcoming matchup, presented by Smirnoff.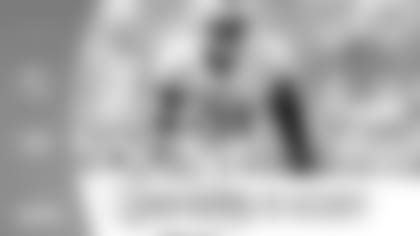 This week's game is the fifth regular season game for Head Coach Mike McDaniel.
If the Dolphins win, the team would start the season 4-1 for the first time since 2003. A victory would also be the 500th win in franchise history, including playoffs, and give the Dolphins wins in 11 of the past 15 road games at the Jets.
In four games this year, the Dolphins have 1444 total offensive yards, and 1228 passing yards. Wide receiver Tyreek Hill is leading the NFL with 477 receiving yards and wide receiver Jaylen Waddle is sixth with 381 receiving yards.
On defense, safety Brandon Jones and linebacker Jerome Baker are tied with 27 tackles each. Linebacker Melvin Ingram was named AFC Defensive Player of the Month and currently has two sacks, two fumbles recovered, eight tackles and one defensive touchdown.
The game will kick off at 1 p.m. on CBS at MetLife Stadium. For more information on how to watch, listen and stream the game, view our latest how to watch story.
As we get closer to kickoff, make sure to listen to Drive Time with Travis Wingfield for an in-depth preview of this week's matchup.