Rookie defensive tackle Christian Wilkins is only looking ahead this week, and more specifically at yet another tough challenge at the line of scrimmage.
The Pittsburgh Steelers traditionally have fielded one of the best offensive lines in the NFL, and perhaps their best player up front is four-time Pro Bowl guard David DeCastro.
This will follow for Wilkins battles against seven-time Baltimore Ravens Pro Bowl guard Marshal Yanda, five-time Dallas Cowboys Pro Bowl guard Zack Martin and two-time Washington Redskins Pro Bowl guard Brandon Scherff.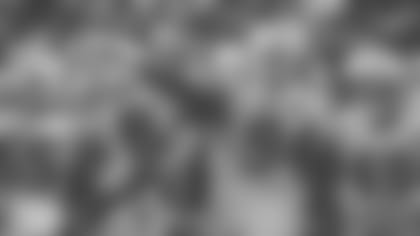 "You see why he's been as successful as he's been, got all the accolades and acknowledgement he's gotten in this league," Wilkins said of DeCastro. "He's as good as it gets. Already so far, in my short career, five-game and two-play career, I've gone against some really good offensive linemen and he's just as good as any of them. I'm definitely going to have my hands full this week but excited for the challenge. I'm just going to go into this game with a good mind-set knowing I've got to prepare well just like I try to do every week."
The "five-game and two-play career" was a reference to Wilkins' short outing against the Buffalo Bills last Sunday when he was ejected after the second play from scrimmage.
To his credit, he answered questions immediately after the game and offered a mea culpa. But he's moved past that now.
The focus is on the Steelers — and DeCastro and the Pittsburgh offensive line.
"Last week was last week," he said. "That's behind me now. I'm focused on this week and preparing as much as possible, preparing the right way."
While the Dolphins will be facing the Steelers on Monday Night Football for the first time in 2007, quarterback Ryan Fitzpatrick faced Pittsburgh in a prime-time game just last year.
And what a roller coaster of a game it was for Fitzpatrick.
It was Week 3 at Raymond James Stadium when Fitzpatrick was picked off on three consecutive second-quarter possessions as the Steelers built a 30-10 halftime lead.
But behind Fitzpatrick's passing, the Bucs almost came all the way back before dropping a 30-27 decision. Fitzpatrick ended the game with 411 passing yards after completing 30 of 50 attempts.
It was the most passing yards allowed by the Steelers in a Monday night game and made Fitzpatrick the first quarterback in NFL history with three consecutive 400-yard passing performances (Fitzpatrick had reached that mark in Week 1 against New Orleans and Week 2 against Philadelphia).
With the Dolphins conducting a walk-through Friday, their injury report for the day was based on an estimation.
Needham was added to the injury report Friday; guard Shaq Calhoun and cornerback Ken Webster both were taken off the injury report after being limited because of illness Thursday.
Pittsburgh had every player at practice Friday; linebacker Mark Barron (hamstring) was the only one who was limited.
The Dolphins filled their opening on the practice squad when they signed defensive end Frank Herron.
Herron, a former teammate of Davon Godchaux at LSU, has been with four NFL teams, most recently with the Detroit Lions as a member of their practice squad. He also has spent time with the Seattle Seahawks, New England Patriots and Tennessee Titans.
Herron filled the spot created when the Dolphins released tackle Antonio Garcia from the practice squad.