Head Coach Brian Flores had a lot of praise for Kenyan Drake before practice Wednesday, and the fourth-year running back said he has every intention of justifying his coach's faith.
Flores said that Drake is physically and mentally ready for the start of the regular season, called him one of the most talented players on the Dolphins roster, and said he was looking forward to getting him a lot of touches against the Baltimore Ravens on Sunday.
"I just go out there and make true to the sentiment," Drake said of his reaction. "That is all I can do. Take everything a day at a time. Harness my routine, focus on the things I need to do from a daily basis standpoint, step by step and go out there and just handle my business."
Drake has been pretty consistent since he came to the Dolphins as a third-round pick in the 2016 NFL draft that he's all about winning games and that work load and things of that nature always take a back seat.
That applied to him being listed as the first-team running back on the first regular season depth chart.
"What matters to me is starting the season off 1-0, so my ultimate focus is Baltimore no matter what my role is," Drake said. "I keep trying to tell you all from the day I stepped foot on this team, especially with Flores at the helm now, it is just about going out there and proving yourself every day that you can go out there and help this team win games and do from there."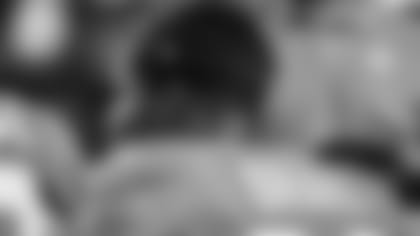 The Dolphins made several additions to the offensive line in the past several days, adding three players who all have started games in the NFL.
"Well, you guys (in the media) know I love competition, so we will start right there," Flores said. "I do think that competition brings out the best in every individual. I think in this situation, we have brought in a couple of veteran interior players to push the rookies. The rookies have done well. I think how they respond will tell us a lot this week. Again, all of those players we have talked about, they have position flexibility as well and we will put the best five out there."
With the start of the regular season, the Dolphins revealed a depth chart more reflective of the actual team that what we saw in the preseason and perhaps the biggest eye-opener was the fact the defense listed three positions on the line and four at linebacker — indicative of a 3-4 defense.
Of course, what we know about this Dolphins defense and what Flores has said repeatedly is that it will feature multiple looks, so it would not surprise anyone to see the Dolphins go back and forth between three- and four-man fronts and maybe even throw in a five-man front from time to time.
Grant, who played almost exclusively as a kick returner when he first joined the Dolphins in 2016, explained what being listed as a starter meant to him.
 "I would say just the message I've been trying to push and let people know that I'm a receiver and then a returner, so I've got to continue to push that message because I'm an undersized receiver," he said. "Nobody's going to take me seriously, so I've got to go out there and put it on tape."
One day after filling out their practice squad, the Dolphins made a move on the 11-man unit when they signed Jamiyus Pittman and released Gerald Willis in a swap of defensive tackles.
On Tuesday, the Dolphins signed three undrafted rookie free agents who made the initial 53-man roster before being waived to make room for waiver pick-ups: DB Montre Hartage, TE Chris Myarick and LB Terrill Hanks.
Sam is the only member of the practice squad who was not with the Dolphins during training camp.