He's very good at it. Has been for a while now, pretty much since he first joined the Dolphins as a fourth-round pick out of Liberty University in the 2014 NFL draft.
The game against the Buffalo Bills last Sunday provided another reminder, which came when Aikens split a double-team block to limit dangerous returner Andre Roberts to only a 5-yard return after Matt Haack boomed a 59-yard punt.
"Oh man, that's good because I know I've got my teammates behind me," Aikens said when asked to describe the feeling of making a play like that. "I know Matt Haack likes it. He came up and said, 'Thank you' because he boomed that ball and I was like, 'Yeah, we needed some good coverage on that one after the kick he had.' It's a great feeling, getting down there and making an open-field tackle in a tough situation, especially with two on you. I just need to do more of that."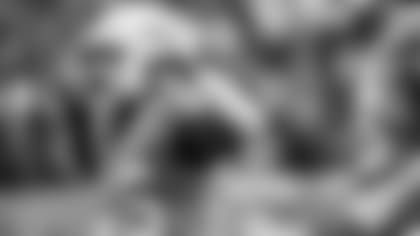 The tackle was Aikens' fifth on special teams this season, a figure that is tied for 15th in the NFL.
But tackle totals hardly fully represent the impact a player has on special teams, and Aikens clearly is an impact player.
"I think you all know the kicking game is very important to me," Head Coach Brian Flores said. "I think it's a phase of the game that's just as important as offense or defense. If you win that phase, you've got a good shot of winning the game, in my opinion. Walt is obviously an integral part to our kicking game. Obviously he's our captain, and he's a good player. He's been productive.
"He made a big play last week. I think he split two (blocks), made a play that forced a backed-up situation which, you get a stop there, punt it and we're in good field position. There's a whole field position part of the game that I think (there is) a lot of hidden yardage there that I think is very important. We try to stress that to the team and Walt's done a good job there."
Flores' comment came in response to a question about whether Aikens' value on special teams has played a role in his limited playing time as a defensive back.
Aikens himself was asked that same question in the Dolphins locker room this week.
"I like the way you said it," Aikens said, eliciting laughter, before repeating, "I like the way you said that."
Make no mistake, Aikens would love nothing more than to get more action no defense, and he might just get that opportunity after safeties Reshad Jones and Bobby McCain both were placed on injured reserve this week.
As a safety, Aikens has 13 tackles, including one for loss — in the Week 6 game against the Washington Redskins.
Aikens, who became the longest-tenured member of the active roster when Jones was put on IR, clearly wants to get more opportunities on defense and has mentioned it to his coaches.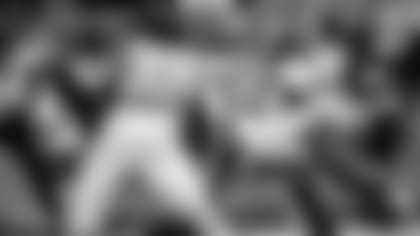 But, as he's always been, he's a team player who will do what is asked of him.
"I feel like the coach will put you in the best position, and if my name is called then I'll do what I've got to do," Aikens said. ""I believe in our system. I believe in our coaches. They'll put people in the best places.
"It's up to the coaches. I just do what I've got to do. I come in every week, prepare (on) both special teams and defense, making sure I'm ready at any given moment. As far as I'm concerned, I handle what I've got to do on special teams and when my name is called, I do what I need to do."
While the snaps on defense have been limited, Aikens invariably gets the most playing time on special teams of any Dolphins player.
That shouldn't come as a surprise given his consistent performance in the kicking game.
And it's not just the Dolphins who know what Aikens can do. He has firmly established himself around the league as well.
"For sure, for sure," he said. "Even during game play, (I) hear other players talk, 'All right, 35 right there, 35 right there.' If I know they're looking for me, I know I've got to really show out because they're going to be coming for me, so I've got to come for them just as hard, if not harder.
"I love it. I take it as a challenge and try to win every play."
Aikens is good enough on special teams to be on the Pro Bowl ballot, and he's not afraid to admit what getting selected would mean to him.
"Shout out to my mama," Walt said." I'm working towards that. Really, I'm just doing what I've got to do. That stuff will take care of itself. Until then I'm just going to continue to play good ball and continue to try to dominate."