There is competition everywhere. Look at the roster. Break down each position. You'll see, with some obvious exceptions, there are very few starting spots locked up on the Miami Dolphins. In fact, I can't remember the last time things were this wide open in mid-May, both in terms of starting or earning a spot on the 53-man roster. 
Call this Team Opportunity.
Which makes the **next three weeks of Organized Team Activities (OTAs)** that much more interesting. Every practice is its own unique audition. Every play is a chance to get noticed. Tuesday was the second of nine OTA practice sessions. Following that there will be a three-day minicamp in early June and then a long summer break before training camp begins in late July.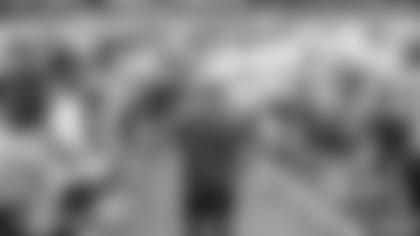 So there isn't much time to state your case before training camp begins. That's why the next three weeks and minicamp are so important. That's why what we saw on the practice field late Tuesday morning into the afternoon was, for the most part, serious business. Livelihoods were at stake. Starting jobs were up for grabs. A new coaching staff represents a clean slate for so many of these players and it is apparent they are embracing this moment.
With so many decisions to make, with so many competitions nowhere close to being decided, these practices carry with them a level of intensity that you usually don't see until the sweltering heat of August. Here's a telling stat: 72 of the 91 players on the current roster have less than five years experience. Let that marinate for a moment. It says so much about the re-build we are seeing and so much about the opportunities these young players have to earn playing time.
"Everyone is getting evaluated in this building every day," said Head Coach Brian Flores.
Now, much of the focus will understandably be on the quarterback position where veteran **Ryan Fitzpatrick** and recently acquired second-year player **Josh Rosen** are vying for that starting job. Tuesday was the media's first chance to see them going at it, the bearded, cerebral veteran playing for his eighth team and the kid from California with the rocket arm and the off-the-charts upside.
My first impression: This is going to go on for a while. Nothing this important is ever decided this early. My guess is it will go on deep into the summer, maybe not decided until the second or third preseason game. What we saw Tuesday is basically what we already knew: Fitzpatrick is a calming presence, surprisingly mobile for a 36-year-old and very smooth in his delivery and accuracy; Rosen has that quick release, that powerful right arm and a confidence about him that is so necessary for a young quarterback.
They are just getting to know one another, both trying to learn a new system and each respectful of the other.
"I've always had to earn every opportunity," said Fitzpatrick. "I love the competition."
Said Rosen: "My head is still spinning; I'm just trying to get a little better every day. We both have a lot of work ahead of us."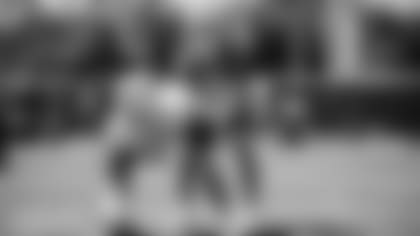 No doubt how this quarterback competition plays out will remain by far the most prominent headline as spring turns to summer, but we can't lose sight either of the big picture, how each area of this team has its own level of uncertainty.
There is an offensive line that has **Laremy Tunsil** locked in at left tackle, veteran **Daniel Kilgore** pretty set at center but few concrete conclusions after that. Where, for instance, does third-round pick **Michael Deiter** line up? How about the versatile **Jesse Davis**? Who is going to seize the right tackle job? See what I mean?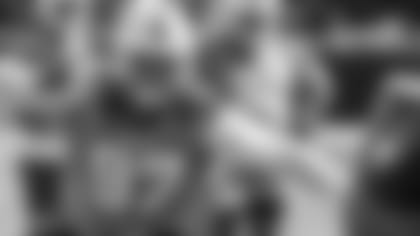 There is a defensive line that seems talent-rich at tackle, but void of any sure things on the outside. How does No. 1 pick **Christian Wilkins** fit into this group? Where does he fit? We're watching this closely as OTAs continue.
There is a group of linebackers, all three starters returning from last season, and fortified by the addition of promising rookie **Andrew Van Ginkel**. This is an area where depth needs to be sorted out and where flexibility could be the determining factor for playing time.
There is the secondary with an undeniable opening across from **Xavien Howard** for a starting cornerback job, with proven experience at safety and with the nice problem of figuring out where exactly to play someone as multi-talented as **Minkah Fitzpatrick**.
Did I mention tight end, as deep as any area of this team? The more you look at this roster, the more competition you'll find.
Yes, Team Opportunity is open for business. We'll start finding out pretty soon who's making the most of it.